Apollo for Reddit is the ultimate app for browsing Reddit on your iPhone. It boasts a beautiful UI that might be superior to the original Reddit app. With thousands of Redditors helping sculpt and perfect it over several years, this app has been built to cater to all your browsing needs.
With a jump bar that allows for super-fast hopping between subreddits, browsing Reddit has never been this easy. The app also features a super-charged media viewer that provides an amazing experience viewing images, GIFs, videos, albums, and more from a variety of sources.
What's more, Apollo for iPhone offers a tabbed interface for easy navigating, a powerful Markdown composer for writing comments and posts, full inline Imgur uploading, both images and albums, and large or compact posts depending on your preference. Plus, with its dark mode, you can browse Reddit comfortably even in low light environments.
The app offers fully customizable gestures, Safari View Controller for browsing articles and links, inline previews of media in comments, and 3D Touch support. Additionally, it boasts a beautifully organized inbox, filtering and blocking, Face ID/Touch ID/Passcode lock, moderator features, multiple accounts, powerful search, full Markdown rendering, and unobtrusive volume indicator.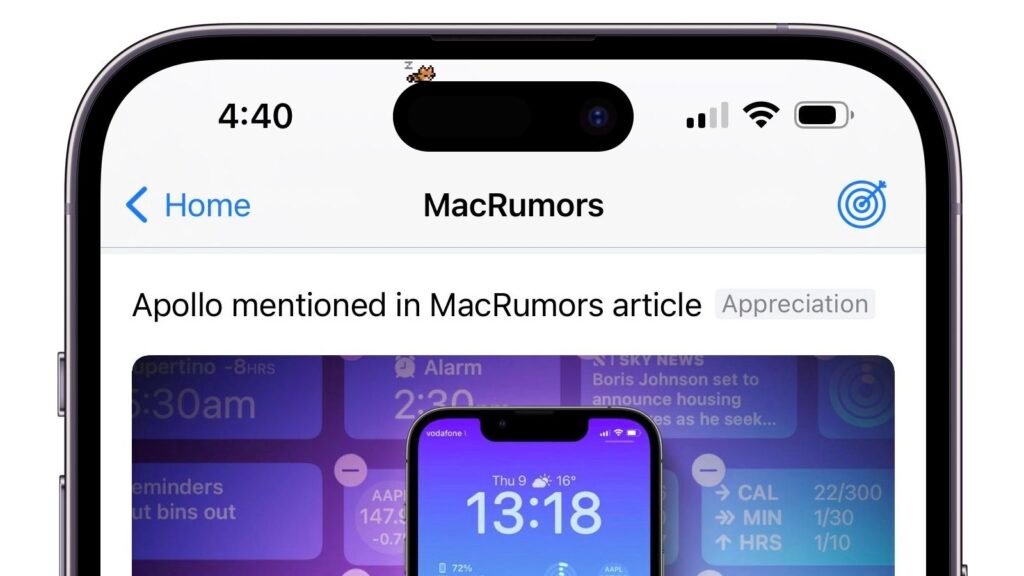 As the app is constantly evolving, there's always something new to explore. Plus, with the ApolloApp subreddit, you can make suggestions or offer feedback for specific features you'd like to see.
Overall, Apollo for Reddit is an excellent app that offers a fast, reliable, and intuitive way to browse Reddit on your iPhone. So, if you're a Reddit enthusiast looking for a top-notch browsing experience, Apollo for Reddit is definitely worth a try!
You can download Apollo for Reddit here for free.