If you're looking for a secure and easy-to-use cryptocurrency wallet for your iPhone, check out Trust Wallet. This powerful iPhone crypto wallet allows you to send, receive, and store Bitcoin and other cryptocurrencies safely and securely. But Trust Wallet is much more than just a basic wallet app.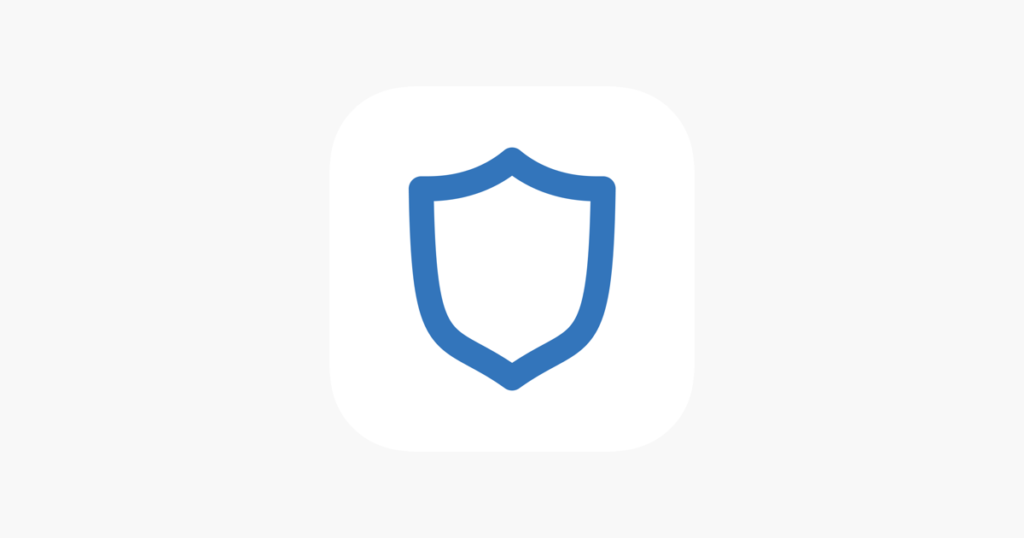 Support for Multiple Cryptocurrencies
The Trust Wallet iPhone app supports a wide variety of cryptocurrencies, including Bitcoin, Ethereum, Tron, Litecoin, and many others. The app is constantly updated with support for new coins and tokens, such as XRP, XLM, FIL, and EGLD. You can even use Trust Wallet to earn interest on your crypto, play blockchain games, collect NFTs, and access the latest DApps and DeFi platforms.
Binance DEX Integration
Trust Wallet is designed to work seamlessly with Binance DEX, one of the leading decentralized exchanges. This integration allows you to buy and sell cryptocurrencies directly from your wallet, without having to transfer your funds to an exchange first. You can also use Trust Wallet to connect to other decentralized exchanges using WalletConnect support.
In-Wallet Trading
With Trust Wallet, you can trade cryptocurrencies directly within the app, using integrated Uniswap and PancakeSwap trading platforms. This feature makes it easy to manage your crypto portfolio, without having to switch between different apps and services.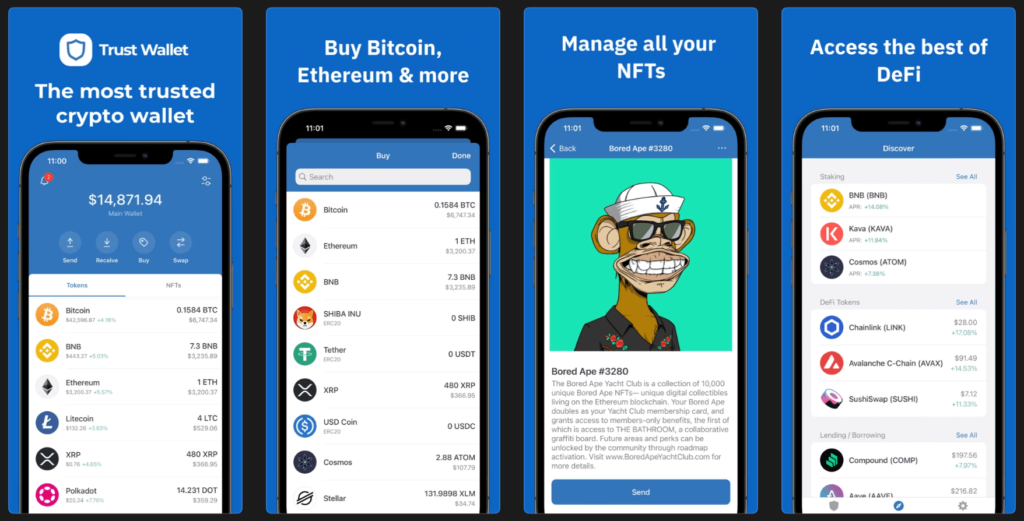 Staking and More
Trust Wallet also supports in-wallet staking for select cryptocurrencies, such as Tezos, Tron, and Cosmos. This allows you to earn rewards for holding your crypto assets, without having to move them to a separate staking service. Additionally, Trust Wallet supports a wide range of ERC20, BEP20, BEP2, and ERC721 tokens, with more being added regularly.
Top-Notch Security
One of the most important aspects of any cryptocurrency wallet is security. Trust Wallet uses bank-level security to keep your private keys safe and secure. You can use FaceID, TouchID, or a conventional password to protect your crypto investments. Additionally, Trust Wallet uses military-grade encryption to protect all online interactions within the app.
In a Nutshell
In summary, Trust Wallet is a powerful and versatile cryptocurrency wallet app for your iPhone. With support for multiple cryptocurrencies, Binance DEX integration, in-wallet trading, staking, and top-notch security features, Trust Wallet is a one-stop-shop for all your crypto needs. Whether you're an experienced cryptocurrency investor or just getting started, Trust Wallet is the perfect app to help you manage your digital assets.