As Satoshi Nakamoto, the creator of Bitcoin, once said, "The root problem with conventional currency is all the trust that's required to make it work." And this is where Ledger Live comes in. With the world of cryptocurrencies constantly expanding, it can be overwhelming for both newbies and pros to manage their assets. But fear not, as the Ledger Live iPhone app has got your back.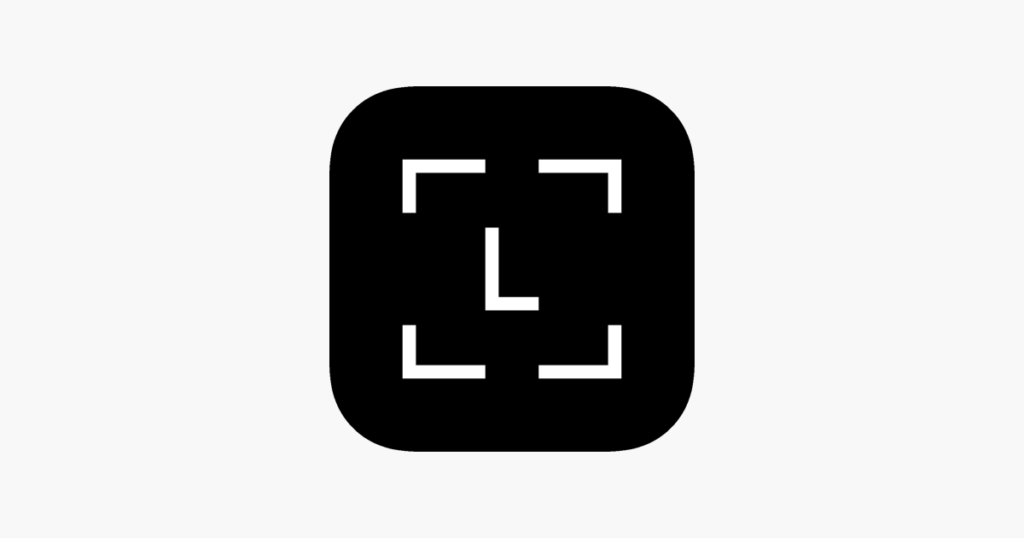 Get Started
If you're new to Bitcoin and the crypto space more broadly, we'd recommend to try buying Bitcoin on a regulated crypto exchange like Coinbase, or a decentralized exchange.
Then to safely store your Bitcoin, we would recommend getting a Ledger hardware wallet. It is a safe way to store and manage all your digital assets.
Lastly, make sure to get your coins off of exchanges, and send them to yourself – to your Ledger hardware wallet.
Buy and Sell Crypto, with Safety Guaranteed
The app lets you buy Bitcoin (BTC), Ethereum (ETH), Tether (USDT), Polkadot (DOT), Aave (AAVE), and over 40 other cryptocurrencies using credit card or bank transfers, in the currency of your choice. And the best part? Once you purchase crypto through the app, it is immediately sent to the safety of your hardware wallet, protecting it from any potential hacks. Moreover, the app also lets you sell Bitcoin with ease, making it a one-stop solution for all your crypto trading needs.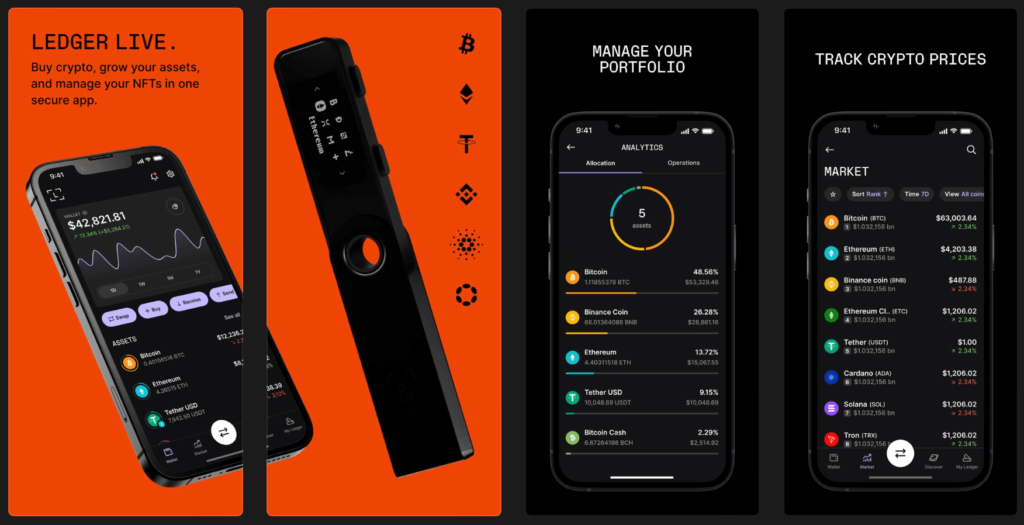 Swap Crypto in a Secure and Fast Environment
Ledger Live also lets you exchange one cryptocurrency for another with our partners, making it easier for you to manage and diversify your portfolio. You can swap over 5000 different coins and tokens on the app, including Bitcoin, Ethereum, Binance Coin (BNB), Tether, Dogecoin, Litecoin, and many more.
Grow Your Assets and Manage NFTs
The app also lets you stake your ETH, ATOM, DOT, ALGO, XTZ, and TRON, and earn rewards in return. And if you're into collecting NFTs, Ledger Live lets you easily manage and visualize your Ethereum NFTs, secured by your hardware wallet.
Check Crypto Market Prices and Pay Using Your Crypto
Ledger Live keeps you updated with the latest crypto market prices, including price, volume, market cap, dominance, and supply. It also lets you order a CL card, powered by Ledger, and pay with your crypto whenever you want, making transactions hassle-free.
Final Thoughts
In conclusion, the Ledger Live iPhone app is a unique and comprehensive Web3 wallet that offers everything you could ever need to manage your crypto assets in one place. Whether you're a crypto newbie or a pro, this app makes it easy to buy and sell crypto, swap cryptocurrencies, stake your assets, manage your NFTs, check crypto market prices, and pay using your crypto. With safety guaranteed by the world's most secure crypto hardware device, you can trust Ledger Live to help you manage your crypto assets with ease. But with Ledger Live, you can stay ahead of the curve and manage your assets with confidence.
Get a Ledger wallet here, and then download the iPhone Ledger Live app here.