In a dynamic shift towards an all-encompassing charging experience, Apple is reportedly transitioning its prominent AirPods to USB-C ports. A robust move aligning with the company's efforts to implement USB-C charging on the iPhone 15, it not only suggests a broad design ideology but also a sustainable one.
Ever since the advent of AirPods, Apple has ceaselessly evolved this flagship accessory, converting initial skepticism into adulation. Today, the wireless earbuds stand as a cornerstone of Apple's product lineup, contributing significantly to the Wearables, Home, and Accessories category's astounding sales growth. Now, Apple's vision is set to revitalize the AirPods experience, integrating unique health features and notably, adopting USB-C charging ports.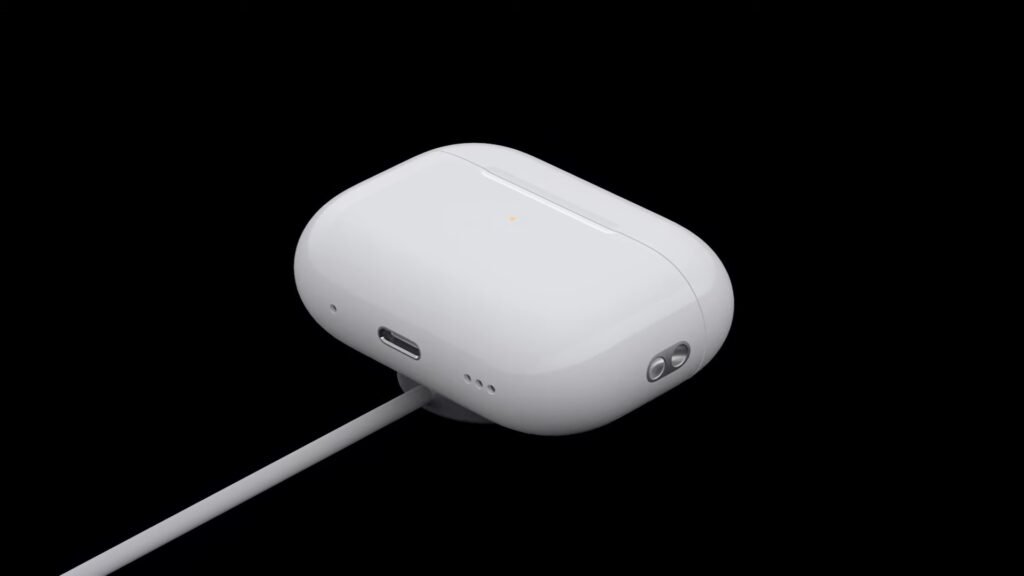 Embracing the USB-C technology is a game-changing move. It implies a shared charging ecosystem between your iPhone, MacBook, iPad, and now, AirPods, all bound by a singular cable. This represents a streamlined, clutter-free tech experience that many consumers have long coveted.
The eco-friendly implications are also hard to overlook. A unified charging solution could potentially cut down on electronic waste, which has been a global concern. Rather than hoarding an array of distinct chargers, a single USB-C cable would suffice, reducing the manufacturing demand for various chargers and hence, the electronic waste. It's a subtle, yet effective, step toward mitigating our environmental footprint.
However, Apple's fresh leap isn't limited to charging interfaces. It's also prepping to introduce novel hearing health features, body-temperature monitoring capabilities, and exploring more affordable models. This expansion of functionality echoes Apple's commitment to providing users with a comprehensive health monitoring platform, right at their fingertips – or rather, in their ears.
While the journey towards these health functionalities might stretch over several months or even years, the transition to USB-C charging is a more imminent reality. So, whether you're looking to simplify your charging experience or aiming to join Apple's quest towards environmental sustainability, embracing USB-C with the forthcoming AirPods may be a leap in the right direction.
Moreover, with the prices rumored to dip, Apple is making the USB-C revolution even more accessible. It's a classic Apple move, turning the tables and setting a new industry standard, and we're here for it. The future of AirPods is indeed looking promising and greener.