Dive into a unique content universe with the Artifact app, the latest creation from the brilliant minds behind Instagram. This innovative platform harnesses the power of AI to personalize your content experience, ensuring you only engage with what genuinely piques your interest.
Personalized AI-Driven Content Feed
With Artifact for iPhone, the AI doesn't just play a supportive role; it's the star, meticulously learning and evolving with your preferences. Whether you're a tech enthusiast, an EV aficionado, a movie buff, or a crypto guru, Artifact curates a "For You" feed tailored to your tastes. Moreover, by logging into your subscriptions, you'll receive top-tier article recommendations across your paid sources. And for those who like to have full control, Artifact offers features to hide specific publishers or flag unwanted topics.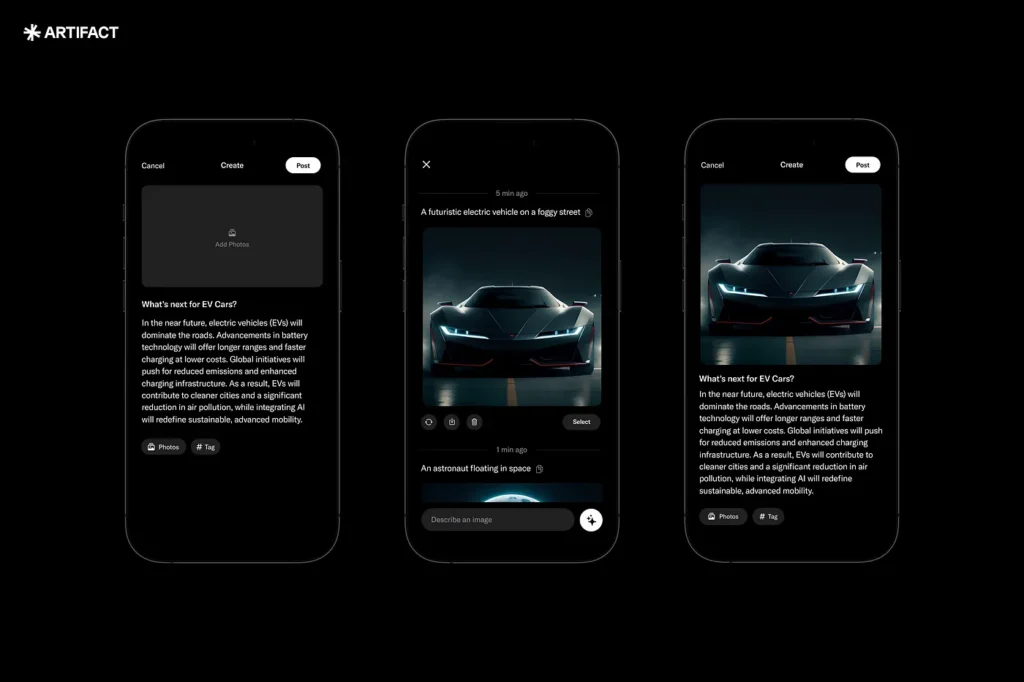 Rediscover the Joy of Sharing and Discovering
Step out of the traditional news silos and into a rich expanse of content diversity. From riveting product pages, insightful app reviews, mouth-watering recipes, to awe-inspiring architectural showcases, Artifact for iPhone ensures you're always discovering something novel. The visual AI-driven link feed offers a mesmerizing array of content, encouraging users to contribute and share. Plus, with its in-built creative tools, sharing aesthetically pleasing posts with compelling captions has never been easier. And if you're curious about what others are vibing with, user profiles keep you updated on their latest shares.
A Reading Experience Like No Other
Tired of being bombarded with lengthy articles or falling prey to clickbait? Artifact's reading tools are here to revolutionize your experience. With AI-powered instant summaries, you can grasp the essence of any article in a jiffy. For those who enjoy a deep dive, the reader mode offers an undistracted, clean reading experience. And for the community's benefit, you can flag clickbait articles, helping others steer clear. Furthermore, Artifact's ingenious paywall prevention ensures you're never halted mid-read due to exhausted free content.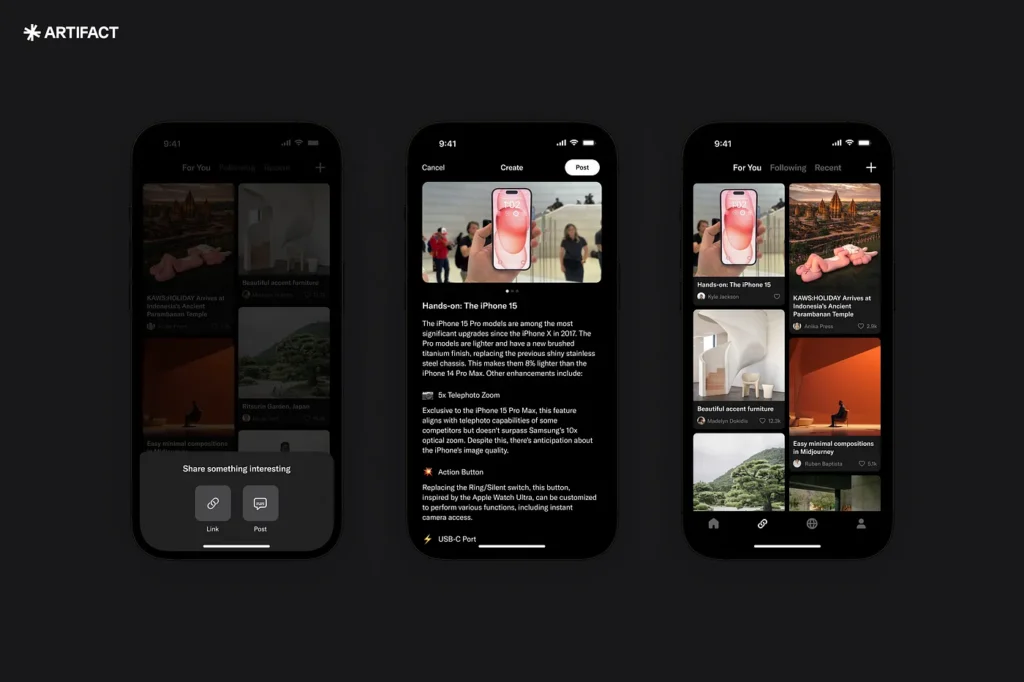 Stay a Step Ahead with Artifact
In this fast-paced world, staying updated is paramount. Artifact's timely push notifications ensure you're always in the loop. Delve into the most recent updates from tech behemoths and witness announcements even before the mainstream media covers them. If you're in search of unique perspectives, the platform's dedicated space for independent bloggers and journalists has got you covered. And for those keen on the world's pulse, a tab dedicated to global headlines ensures you're worldly-wise.
In a nutshell, the Artifact app for iPhone is not just another content discovery tool. It's a space where Instagram's co-founders, Kevin Systrom and Mike Krieger, have intricately woven AI with user preferences to craft an unparalleled content journey. Dive in, discover, and shape your unique content narrative today! Download Artifact for your iPhone here for free.